About Us
Our aim here at Larchfield House is to provide safe, effective, compassionate, and appropriate care with a person-centered approach. We aim to support our residents by understanding their needs and enabling them to live a more fulfilling life.
Larchfield House is a vibrant, friendly Specialist Nursing Home situated in the heart of Berkshire. We have a strong local identity and provide Specialist Nursing Care for the elderly in an elegant and spacious home which is designed with thoughtful and practical features.
Our expertly trained and professional staff are dedicated to the care, comfort and dignity of all our residents, with a special emphasis placed on promoting independence, privacy, respect and wellbeing. We respect each of our residents as individuals and our focus is on offering specialist dementia care. All residents benefit from living in their own communities with a private bedroom and bathroom.
Each of our communities has a communal living lounge and dining room for our residents to relax, entertain and socialise. We also have a lounge dedicated for group activities, cafe on reception, a hairdressing salon and a private dining room for special family occasions.
Discuss your loved one's respite care needs
Get in touch with us today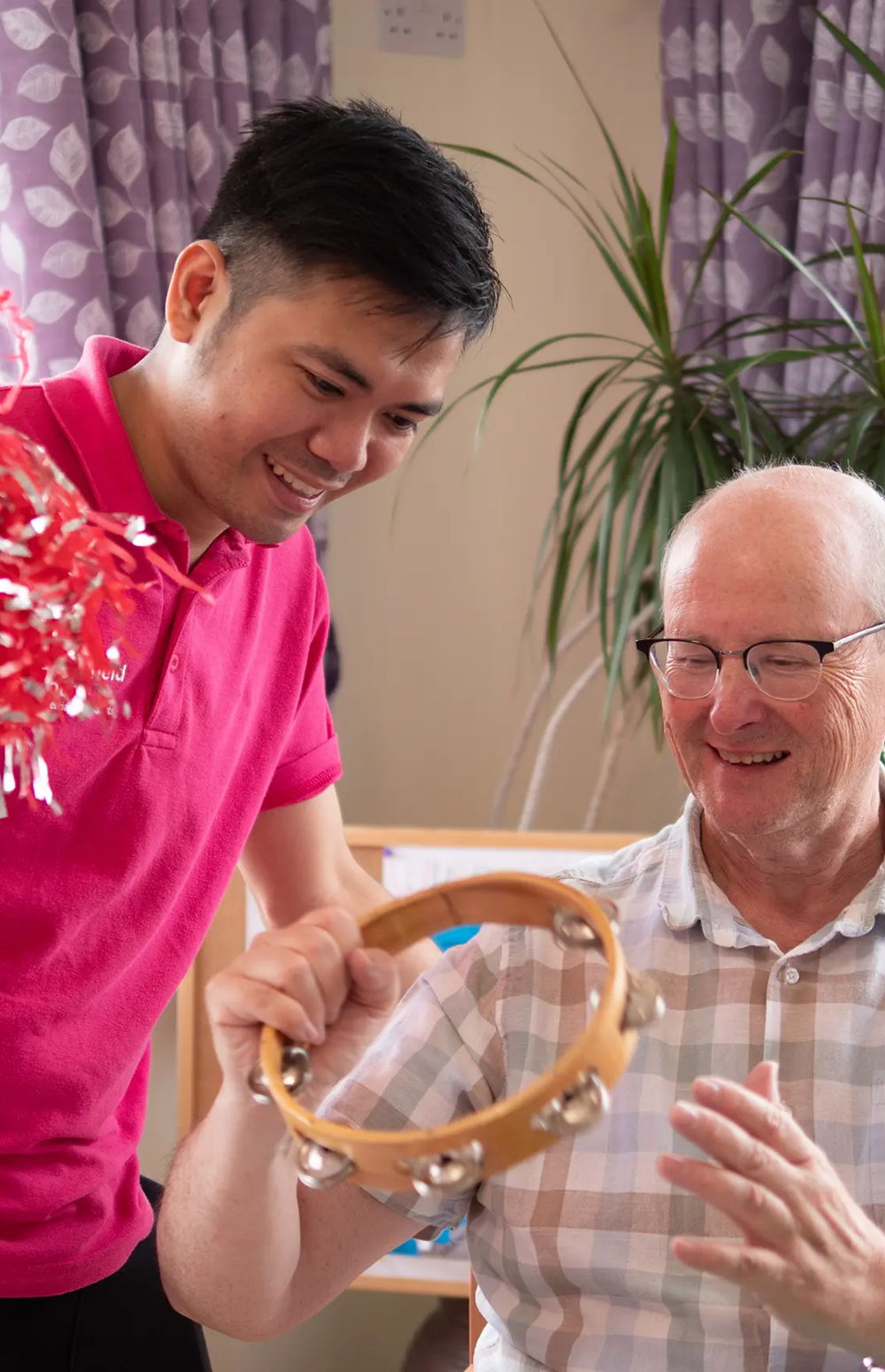 First Class Care
At Larchfield House our aim is to provide safe, effective, compassionate and appropriate care, with a person-centred approach. We aim to support people living with Dementia & Specialist Nursing Needs and enable them to live the life they want. A big part of making that possible is the expertly trained and professional staff who make us who we are.