Our Home
Larchfield House is home to seven communities named after rivers. Our communities are designed around the needs of the residents including Nursing Dementia, Young Onset Dementia and Palliative Care communities. The hand-painted corridors, door artwork and memory boxes give each community a unique and homely feel.
The design and environment of our specialist dementia home maximises independence but also safety. Although easy access is important, proper signage, dementia friendly furnishings and clearly defined areas all help residents to be both independent and secure.
Specialist dementia care homes are often purpose-built and designed to provide the best care and to make daily life as comfortable as possible for residents at the point when they need 24-hour care. Simple building plans and use of colours on doors, carpets and corridors enable residents to recognise where they are, allowing them to find their way more easily to their destination, as well as reducing anxiety when feeling lost.
Due to the nature of the condition, specialist dementia homes are designed to ensure residents have easy access to all parts of the building and gardens, with secure doors to outside the property. This gives residents the freedom to walk around the home and enjoy the garden as and when they want to.
Get in touch with us today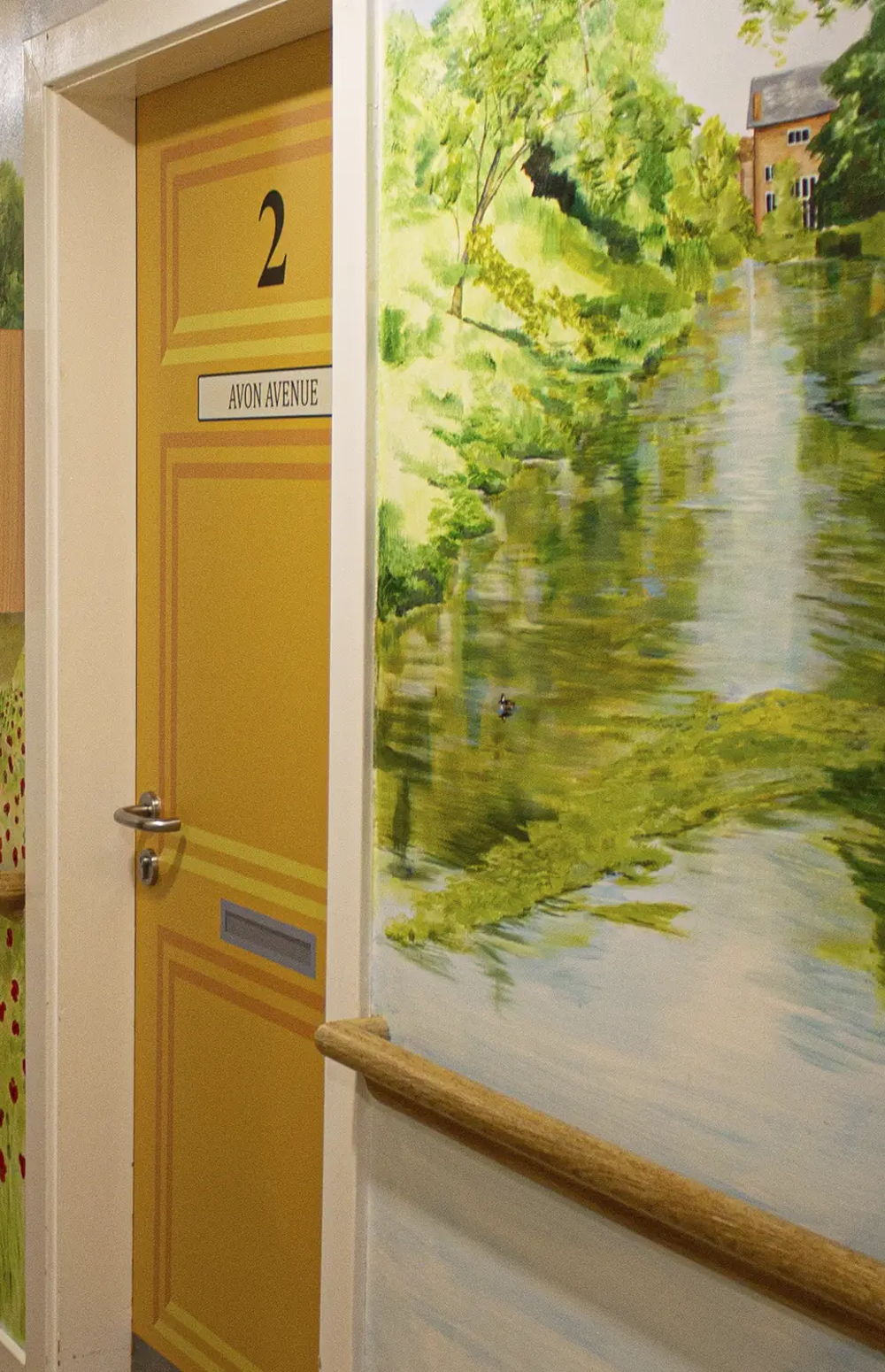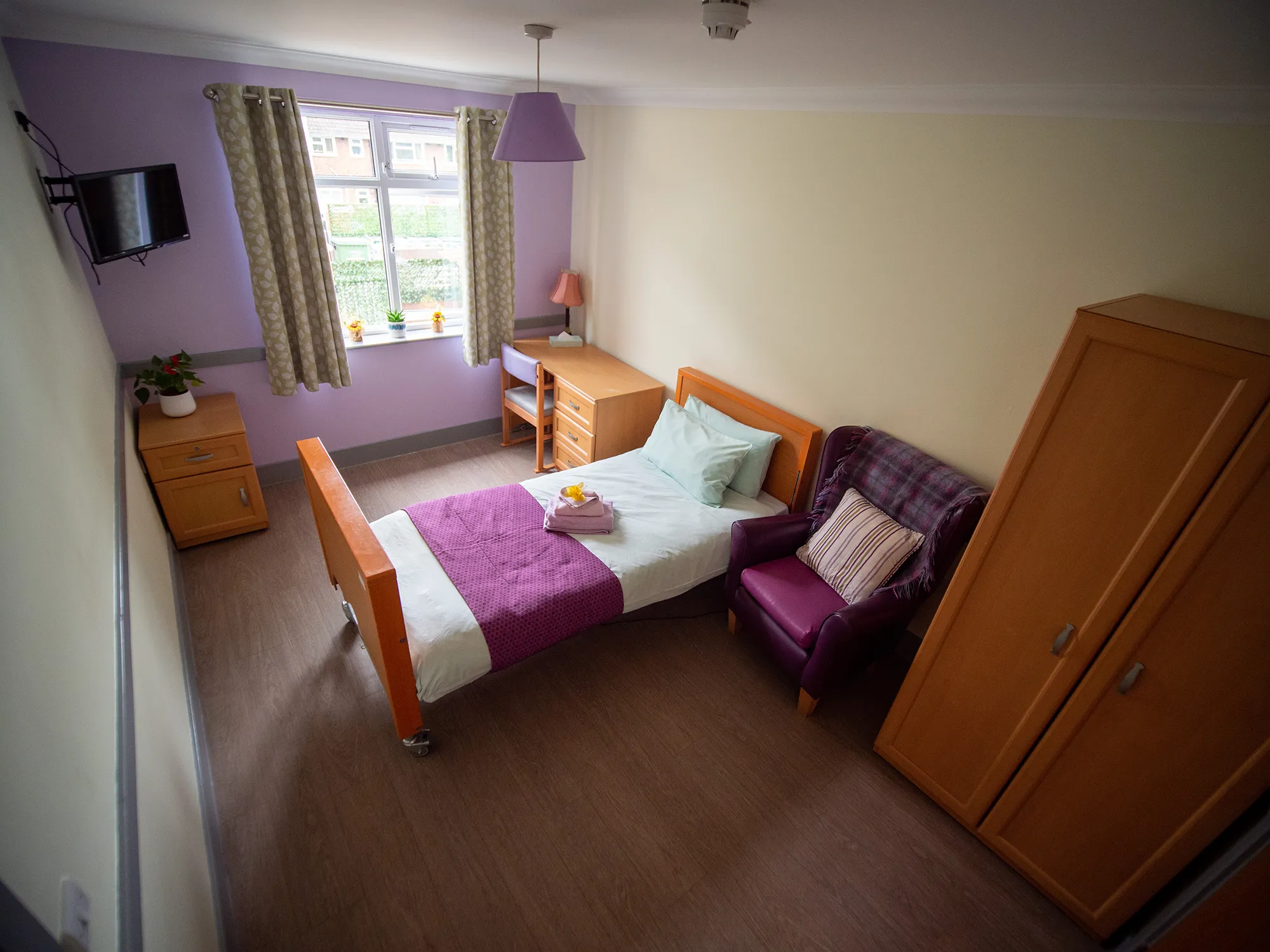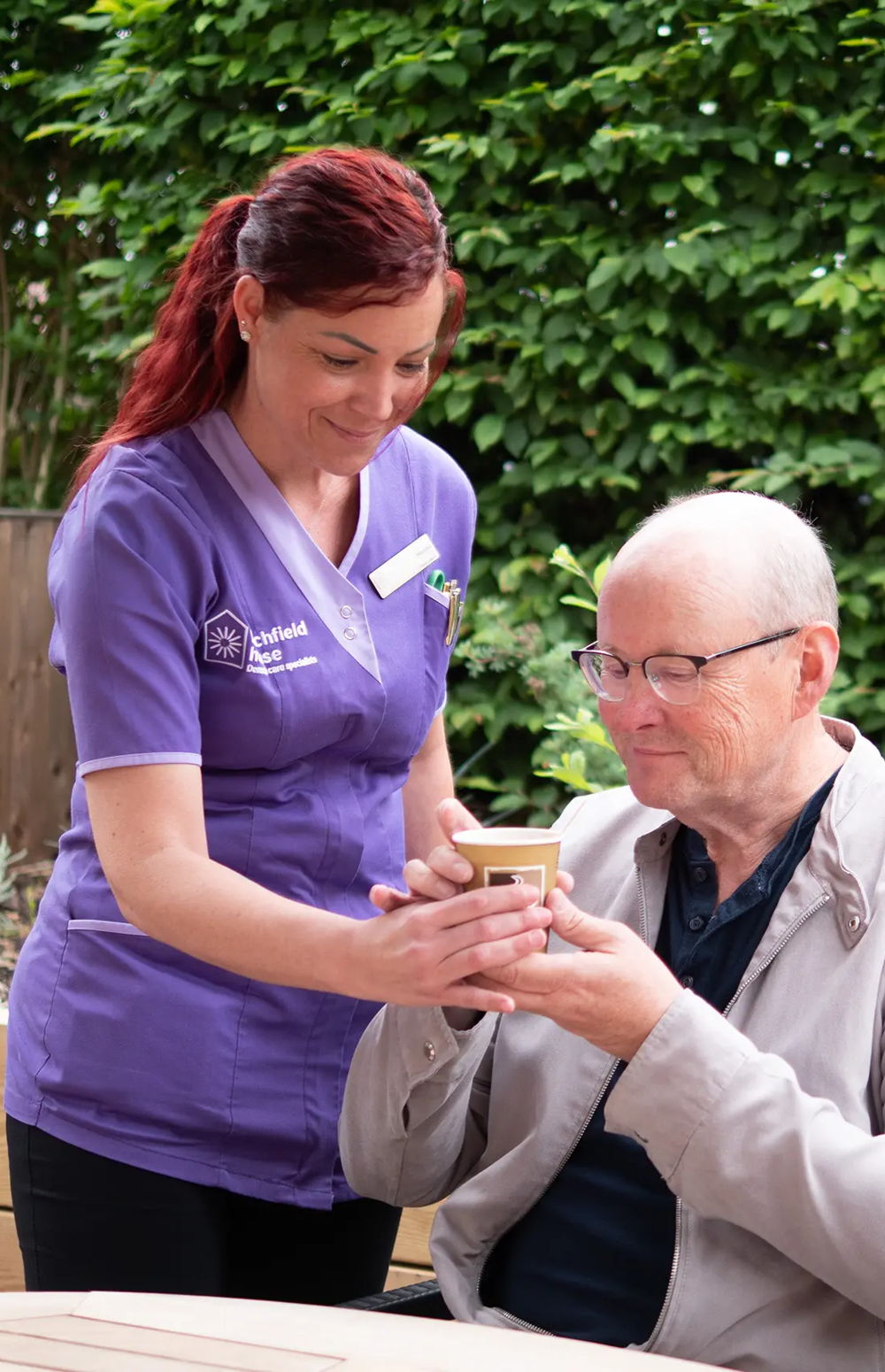 Dementia can be unpredictable, which means creating familiarity is key
Specialist dementia care homes signal recognition through homely environments and comfortable living spaces where residents can spend time with familiar faces and build relationships.
To further support familiarity and ease of orientation, personal belongings may be placed outside each resident's bedroom to help them recognise where it is and reduce confusion.
Lighting is also an important part of dementia care as Sundowning is a common occurrence in people living with dementia. Sundowning, also known as 'late-day confusion' is used to describe changes in behaviour that usually occur around late afternoon or early evening where a person with dementia may become confused, agitated, anxious or aggressive.
Discuss your loved one's care needs or book a tour of our home
Get in touch with us today
A Home Away From Home
At Larchfield House we provide a range of specialist nursing care covering a wide range of needs and requirements. You can learn more about the different types of care by visiting the indivdual pages below. If you have question or would like to speak to a member of our team, then please get in touch.