Our Care
The specialist care we provide is always person-centred and based around the life history of our residents. Key staff are trained as 'champions' who embed best practice in dignity, mental capacity and oral care. Our Clinical Team are supported by a Specialist Paramedic who is a qualified prescriber as well as a full time Physiotherapist.
We aim to provide safe, effective, compassionate and appropriate care, with a person-centred approach inspired by our PALS ethos.
All of our staff have specialist training to ensure that they provide the dedicated care required. We will work with you and your family to ensure the level of care is suitable, appropriate, and tailored to your loved one's needs.
Get in touch with us today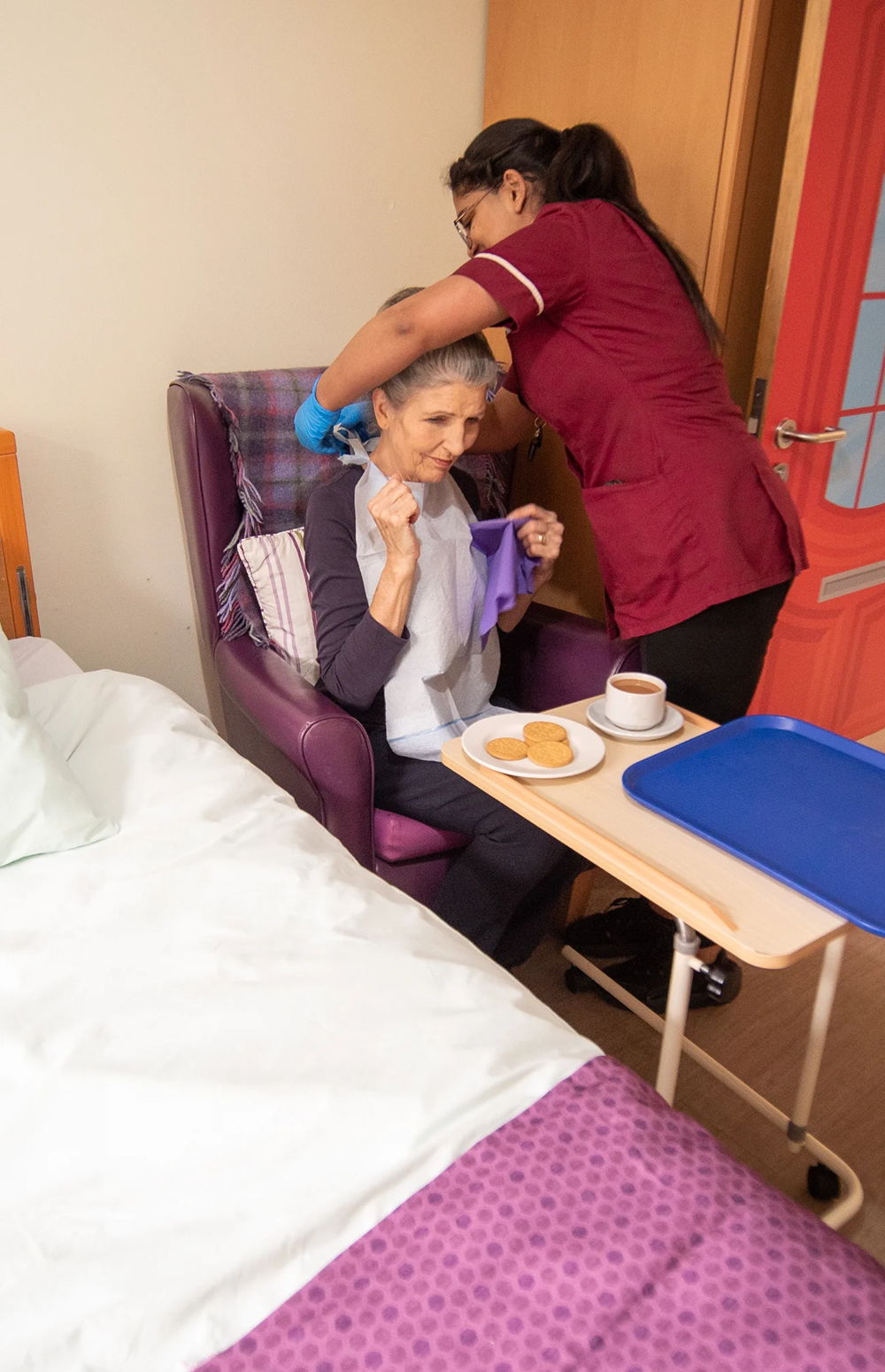 The Care We Provide
At Larchfield House we provide a range of specialist nursing care, covering a wide range of needs and requirements. You can learn more about the different types of care by visiting the indivdual pages below. If you have question or would like to speak to a member of our team, then please get in touch.