Respite Care
Respite care is a short-term period of care which allows a main carer to take a needed break or holiday, safe in the knowledge that your loved one is being well-looked after. We have a range of respite care options from receiving care in your own home, to having a short stay here at Larchfield.
Respite care means taking a break from caring, while the person you care for is looked after by someone else.
Unfortunately, many caregivers don't even realise that respite care is an option. They push themselves to the point of actual illness before someone tells them that they can get help. As a primary caregiver, you know very well that your loved one depends on you. But they can't depend on someone who isn't caring for themselves as well.
Get in touch with us today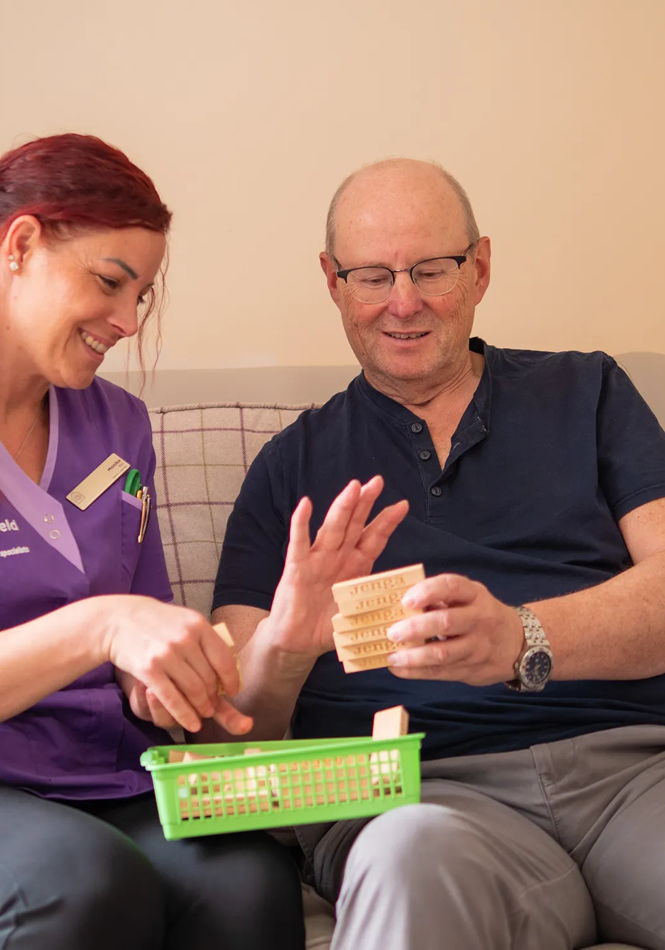 Do you have questions about Respite Care? We've answered some commonly asked ones.
However, should you have any further questions then please get in touch and a member of our team will be happy to assist you.
Get in touch with us today
Can social services provide respite care?
You can get respite through social services. They can do an assessment for you and your relative to see if you need a break. Your local authority may offer you local services.
How long can respite care last?
The basic rule is that you can continue to receive your Carer's Allowance for up to four weeks in any six-month period if you have a break from caring. However, the rules are complicated, so you should get specialist advice from the Carer's Allowance Unit. If you want to pay privately you simply have to contact us on the details on this page.